Cast Biographies
Savannah Stanley
as the young lady
Savannah is a member of the National Thespian Society, (4 bars). She has been involved in many theatrical productions, including playing Helen Keller in The Miracle Worker. Other notable productions include: Sense and Sensibility, Strike, A Simple Guide to Murder and Resurrection, Footloose, and The Little Mermaid. She is also a talented director of several short films. Savannah holds a Bachelor of Arts from the University of Alabama and a double major - Theatre, Telecommunications & Film.
Special skills include: Creative Writing, Theatrical Writing, Flute, Ukulele, Piano, Reading music, Conducting, Swing Dancing, Accents/Dialects: Southern, Modern UK, RP, Scottish, Irish, Australian, Comedic New England/Mobster Moll, Russian.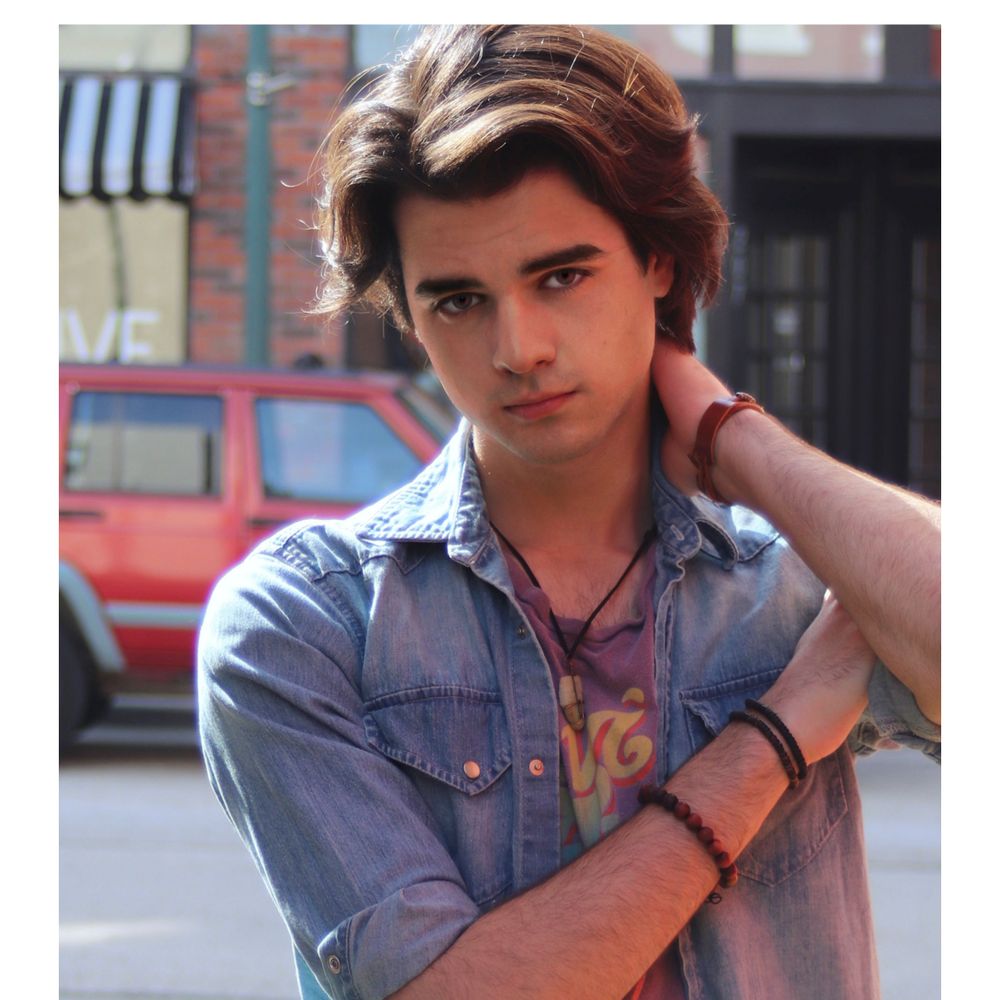 Cannyon Ramos
as the young/old man
Cannyon Ramos has performed in an extensive number of productions, both on stage and on screen. Some of his stage highlights include Tevye in Fiddler on the Roof, as well as starring and supportive roles in Clue, Matilda, The 3 Musketeers, Fahrenheit 451, Much Ado About Nothing, among many others. On screen productions include The Gifted, The Last Champion, All In the Cosmos, Planet X, Swamp Donkey, and Barney & Friends. Cannyon has also been in commercials for Pepsi, Disney, Celebration Station and others.
Special skills include: Jazz, Tap, Singing, Reading Music, Public Speaking/Hosting, Teleprompter, Mixed Martial Arts Blue Belt, Competitive Swimming, Certified Lifeguard, Biking, Surfing.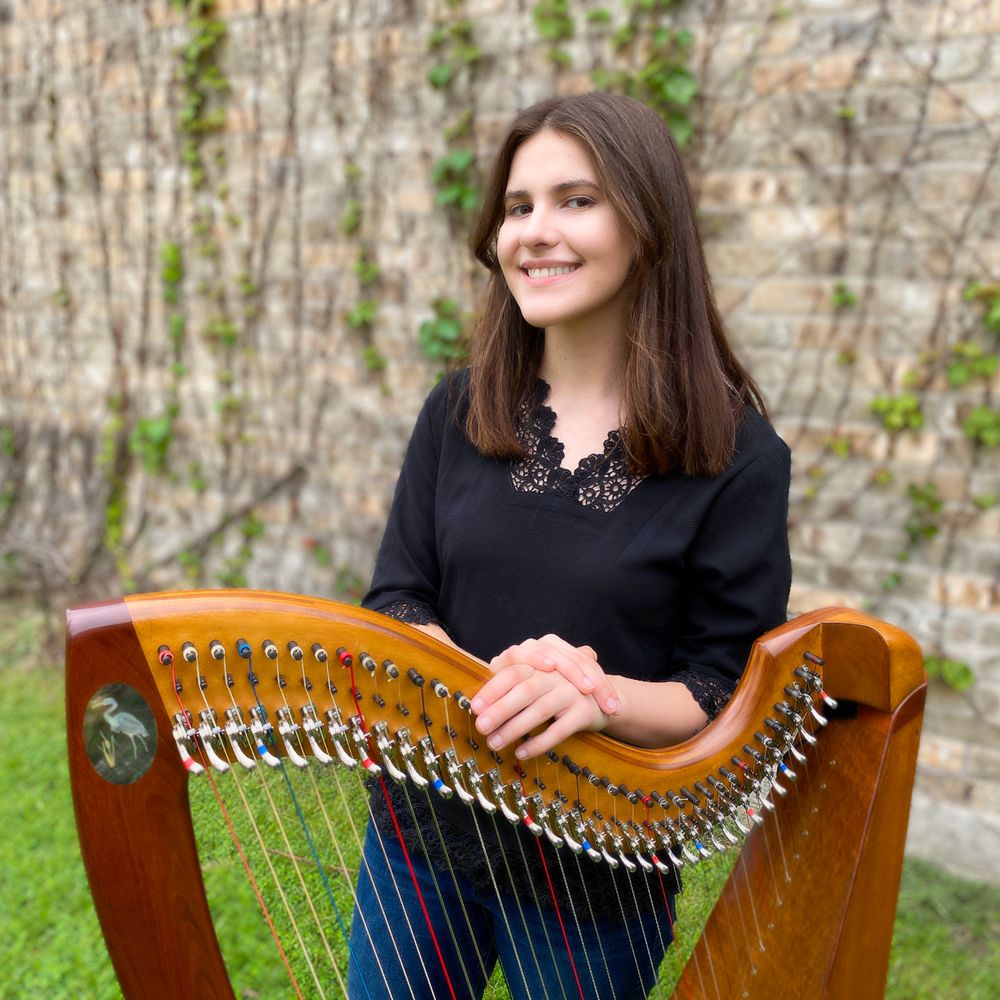 Sarah Copus
as the storyteller
In addition to harp and singing Celtic music, Sarah is well-versed in modern pop and folk music, playing piano, guitar, violin and baritone ukulele. In December 2019, she performed at the VIP Reception of the Dallas Bishop's Gala, where the headline act was Gladys Knight. Sarah has twice been the headline act at The Allen Civic Auditorium, performing to a sold out, standing-room-only crowd.
Sarah's acting experience includes lead roles in Mulan, Pied Piper, Wizard of Oz and Annie, as well as supporting roles in many other productions. Sarah was also the star and spokesperson for dozens of short films for Sunfish Press.
Special skills: Sarah has a second degree black belt in Taekwondo and also spent 7 years as a competitive figure-skater.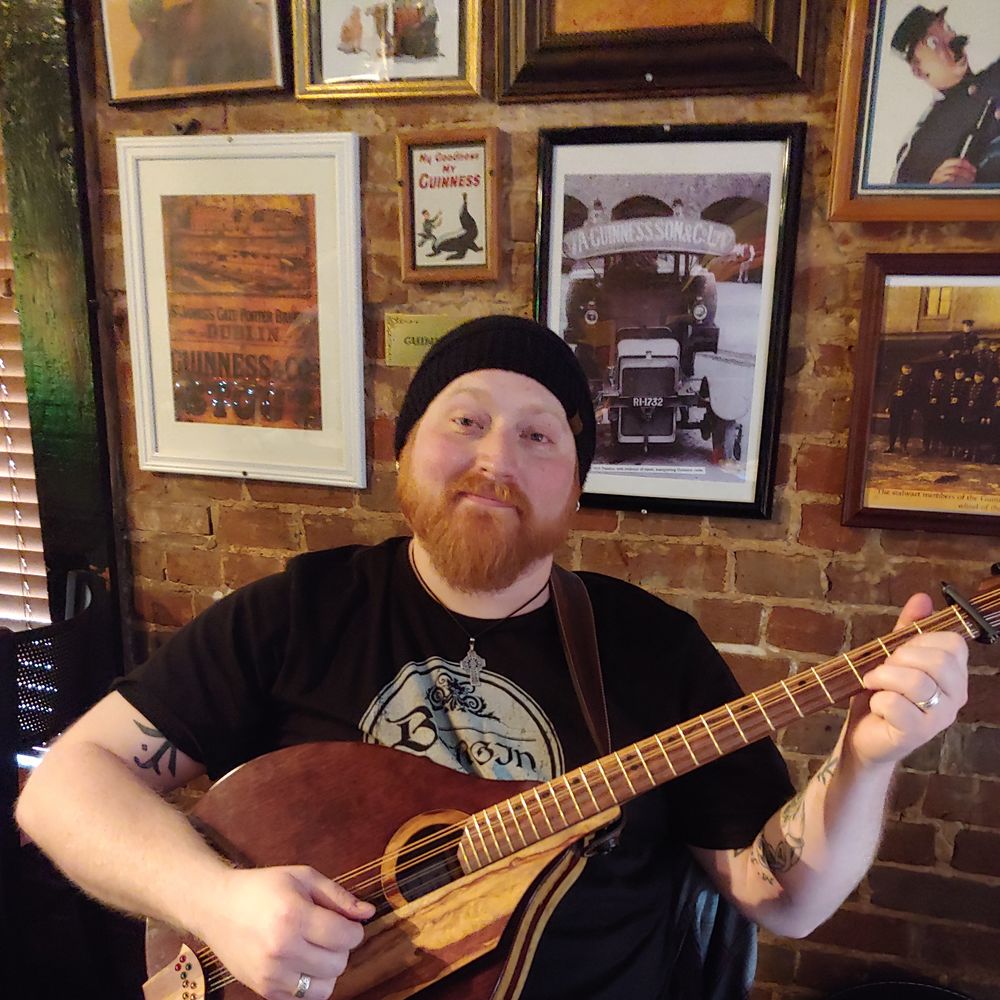 Matthew Russel Cook
as the father
Matthew Cook has been singing all his life, but when the Irish genre took hold of him, the songs in his head were forever changed. The music touched a part of his heart and his soul that lay dormant, and he was instantly connected into the long history of Irish music. Now he plays and sings Irish Music in the DFW area as much as he possibly can. He plays with the band Slugger's Rule (www.sluggersrule.com) and is a former member of String Theory (www.stringtheoryirish.com), he helps lead the Wednesday night Irish Music Session with the amazing Daniel Mehalko at The Celt Irish Pub, and is also a member of the TIMES Band & Session Players. The last time he was on stage was in Theater Three's "Once the Musical", but holds a degree in Theater from UNT.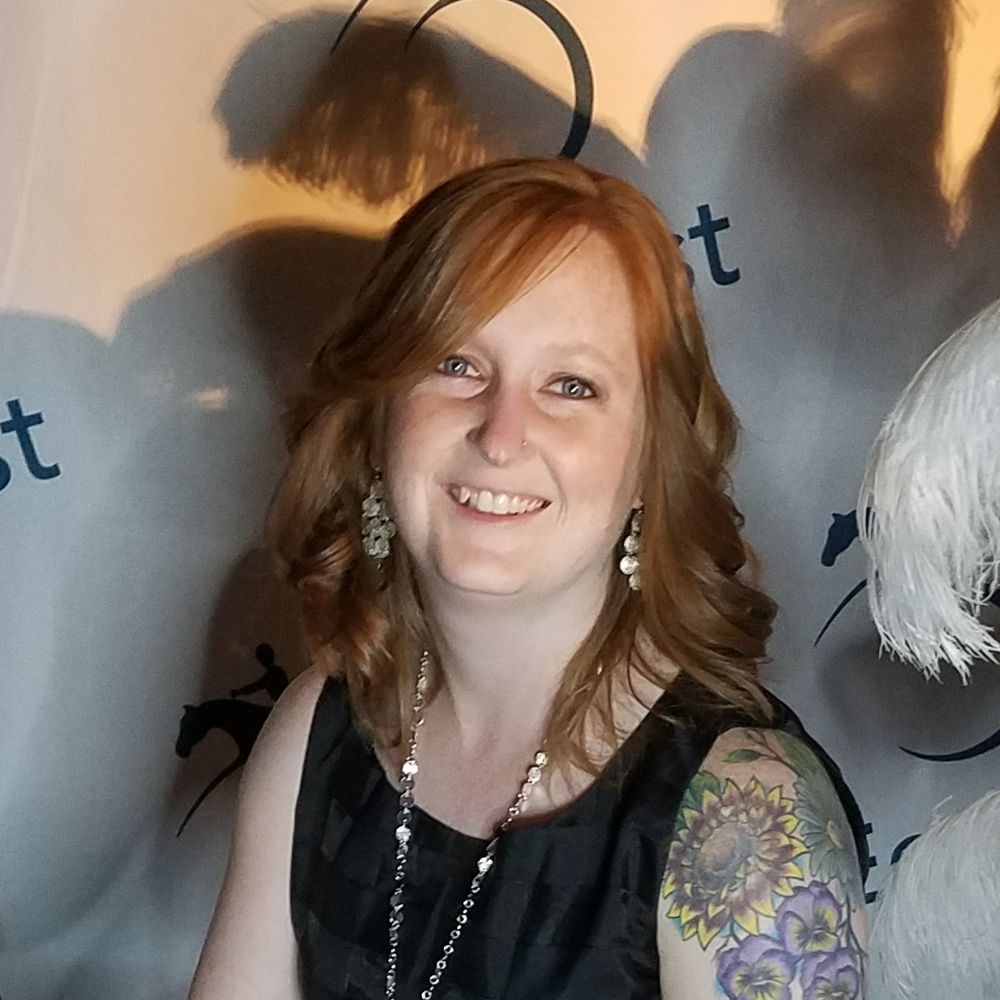 Erin Cook
as the mother
Erin Cook is not an actress, by trade, but she is a huge supporter of the arts.  Her husband got involved in the local Irish music scene several years ago, and it has been a joy watching it grow around DFW.  When a friend asked if Matthew and Erin would be involved in a music video, Matt was very surprised when she agreed!  Erin generally wants to be nowhere near the spotlight, but this has been a fascinating experience all-around, and the end product is a beautiful collaboration.  When not listening to music around town, Erin can usually be found either in her garden, spending time with family, or volunteering at Equest Therapeutic Horsemanship, a barn that specializes in teaching horseback riding to children and adults with disabilities.